Retailers can now request more content from the brands they follow and share on Promoboxx directly in the online app.
To request more content from your brands, scroll to the bottom of the available Promoboxx content for the brand. You'll see a button to "Request More Campaigns" before you reach the Recommended National Content available for your brands. If a brand has a lot of content in the platform, you will have to scroll through a few screens.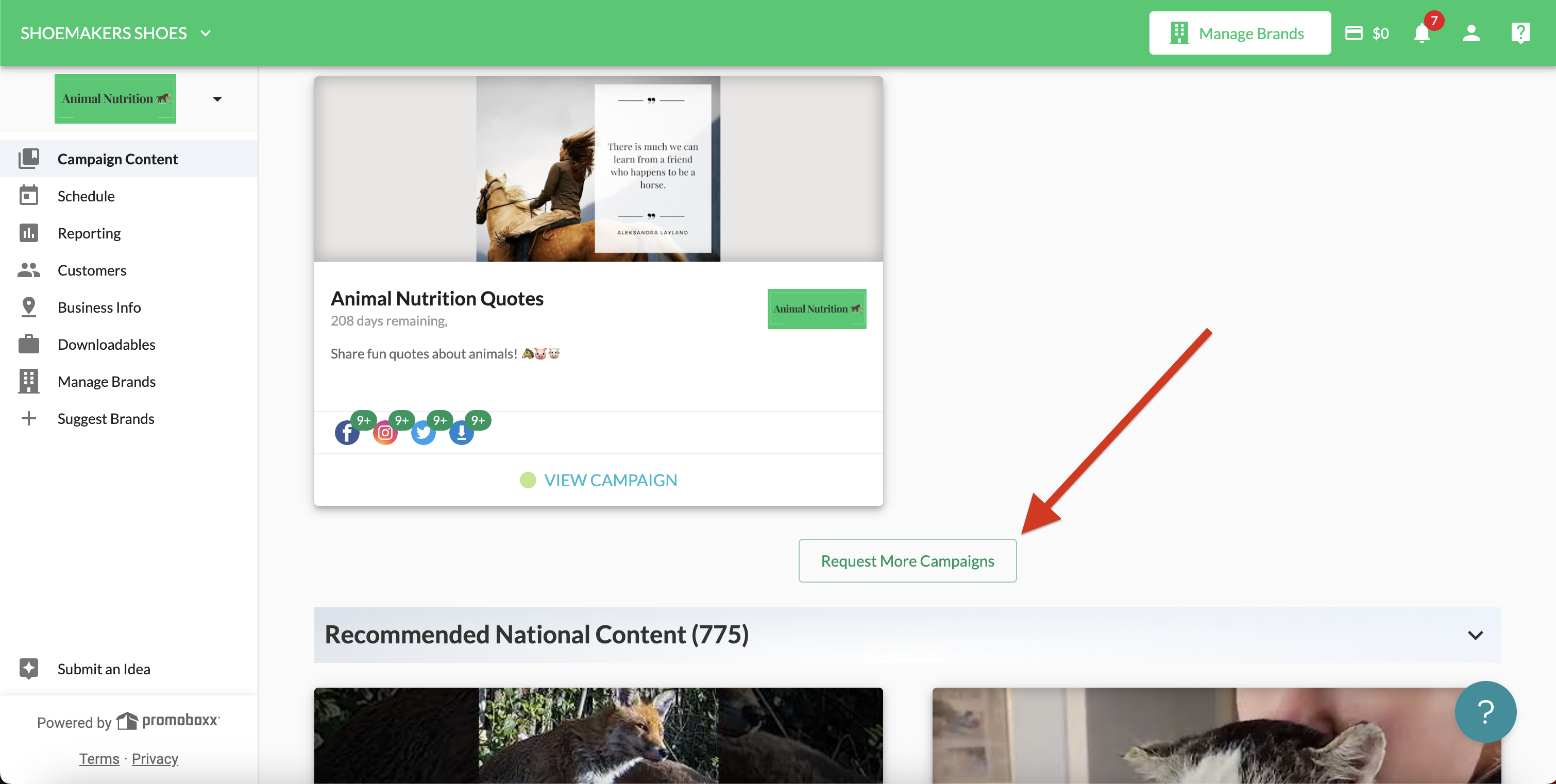 One you click on the button, a small window will open where you'll be able to select the brand or multiple brands and describe the type of content that you'd like to see in Promoboxx.
If you have any questions about this or any other feature, please contact our Support Team.