Interested in marketing beyond what a Promoboxx campaign offers? In this section, we explain Downloadables, which will give you the ability to promote content on additional online and offline channels.
What are downloadables?
The Downloadables feature in Promoboxx enables you to market your business in more ways than ever before by providing a simple and organized library of professional photos, videos, and other approved media, imported by your brand(s). Use these materials for whatever marketing initiative you'd like, including customized social media posts, blog articles, newsletters, print ads, etc. With access to quality images, the possibilities are endless!
There are two places where you may find Downloadables:
Within a campaign:
Within the Content tab of your main dashboard, you may find a campaign with the Downloadables icon. You can also filter for campaigns that include Downloadable content in the "Channel" filter of the content tab.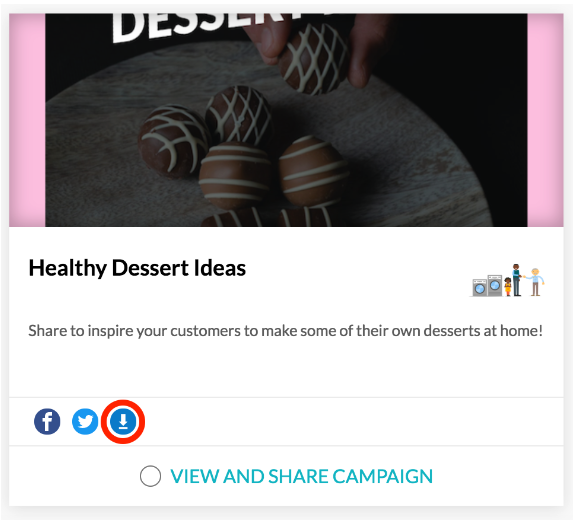 Click 'View and Share Campaign' and then 'Downloadables' to download campaign-specific PDFs, web banners, cover photos, content schedules, calendars, and more directly to your computer.
In the Downloadables tab:
Additionally, non-campaign-specific content can be found by going to the 'Downloadables' tab from the main dashboard. If you're looking for something specific, try searching by a tag in the upper right-hand corner or selecting one of the folders at the top of the page!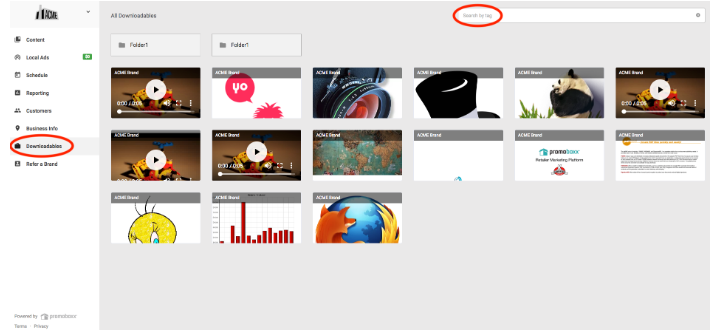 Need help troubleshooting? Search for answers in our Promoboxx Support Center.
Was this article helpful? Send us your thoughts at feedback@promoboxx.com.