Don't just promote your campaigns, track them! Promoboxx reporting features help you gauge the effectiveness of your marketing to help you decide which content to promote and when.
What is Promoboxx reporting?
To access reporting details for posts originating from the Promoboxx platform, login to your Promoboxx account and navigate to the Reporting tab from the left-hand menu on your Dashboard. Here you can view the important performance metrics on each post that is sent out via Facebook, Twitter, and Email.
The reporting section can provide you with data such as…
Facebook insights (likes, impressions, shares, etc.)
Date and time of posts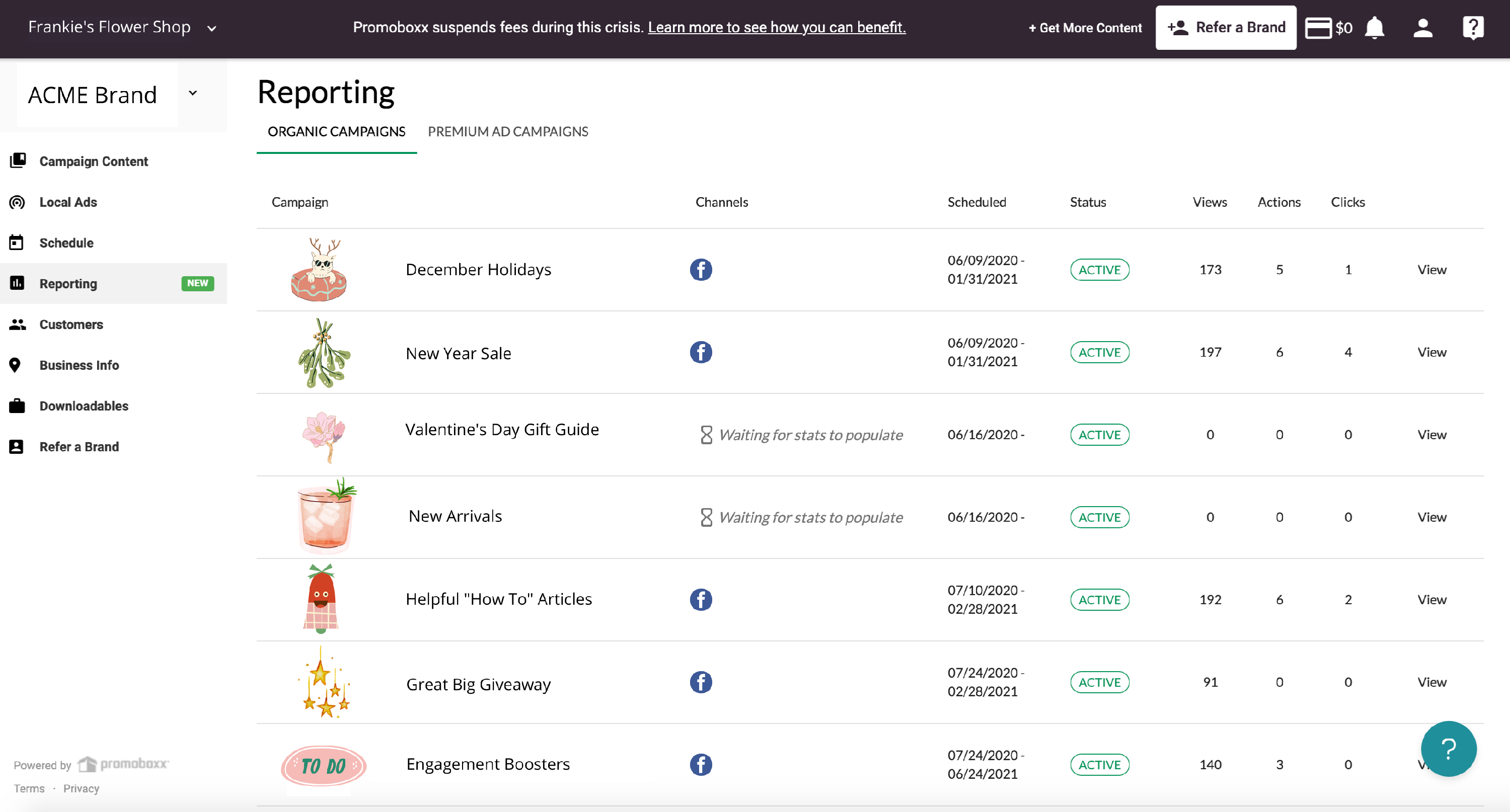 If you click "View" you can see a breakdown by channel.

Want to only see reporting by social channel? You can toggle into a specific channel at the top of the page. You can also click through live links to see the active shares on your Social Feeds!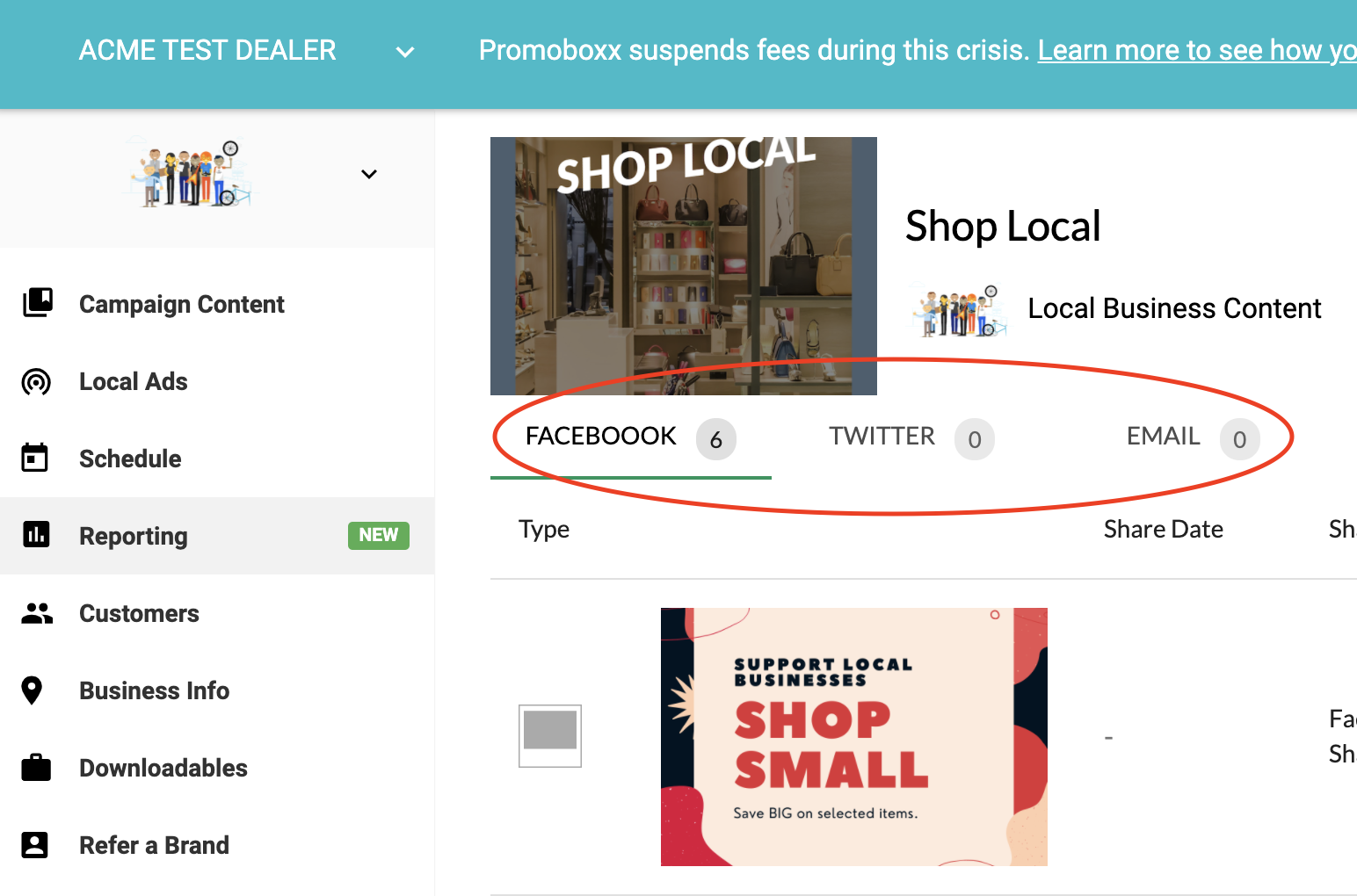 Want to know what the numbers mean? Click Here
Was this article helpful? Send us your thoughts at feedback@promoboxx.com