We are excited to announce our new Wallet feature! Promoboxx Wallet allows brands to send you funds for specific Paid Ad campaigns, Co-op, or other funds from your brands that you can use on the Paid Ads of your choosing!
View all Paid Ad funds and campaigns from your brands by selecting the Wallet icon in the top right of your screen. In the Wallet section you will see:
Brand Funded Ads
"Brand Funds" show funds sent by your brands using the new Paid/Co-op structure. These funds can be spent on

any

designated Paid Ads from your brand (Read further to learn how to distinguish different types of Paid Ads).
Expiring Soon: Be on the lookout for funds marked "Expiring Soon"; These funds expire within the next 30 days so, be sure to spend them before they are gone!
To select a Paid/Co-op brand to fund using your "Brand Funds", either:
Select the brand you wish to view Paid Ad campaigns for in the Wallet dropdown. This will take you to the "Paid Ad Campaigns" section.

Navigate to the "Paid Ad Campaigns" section and look for the Co-op funded structure.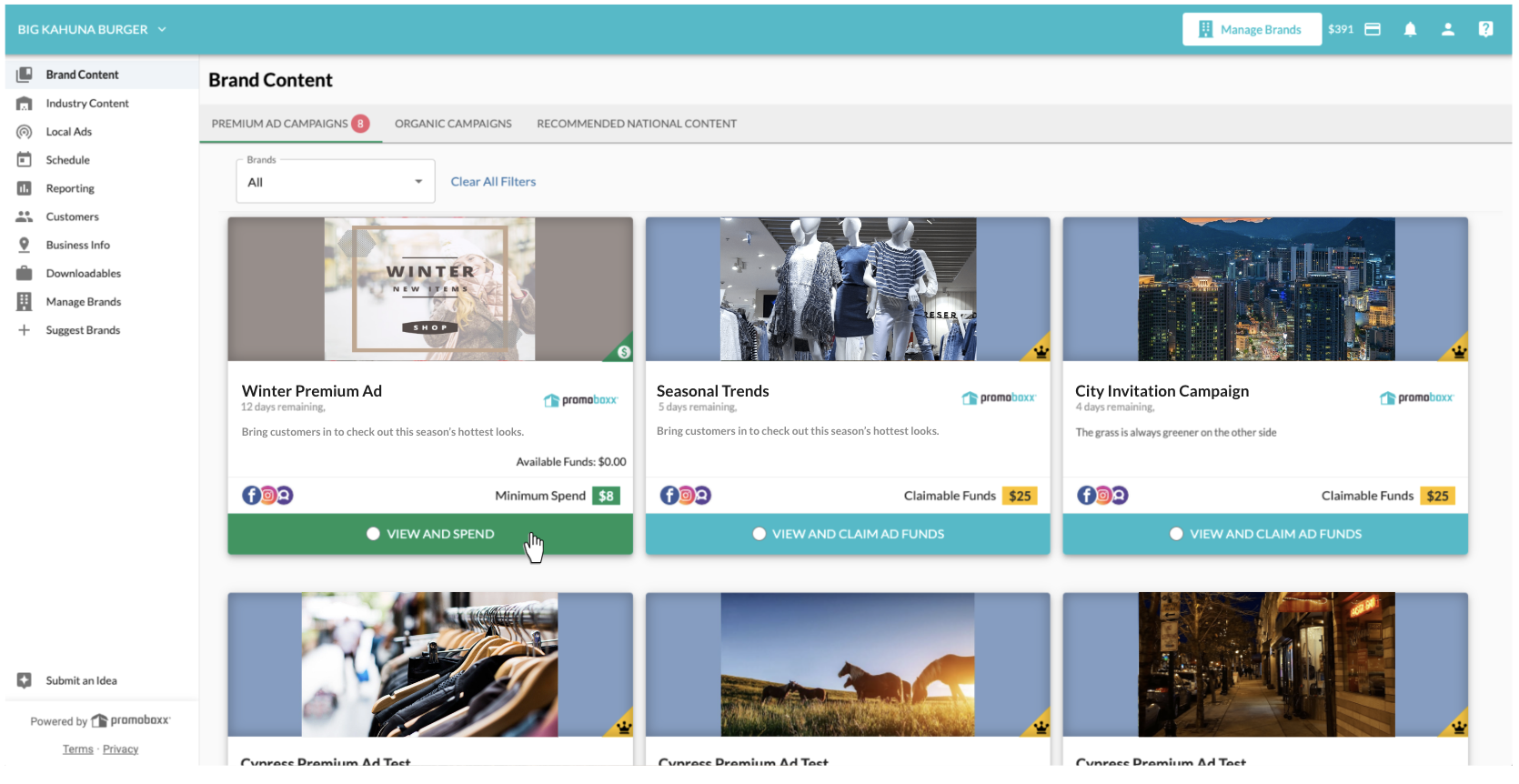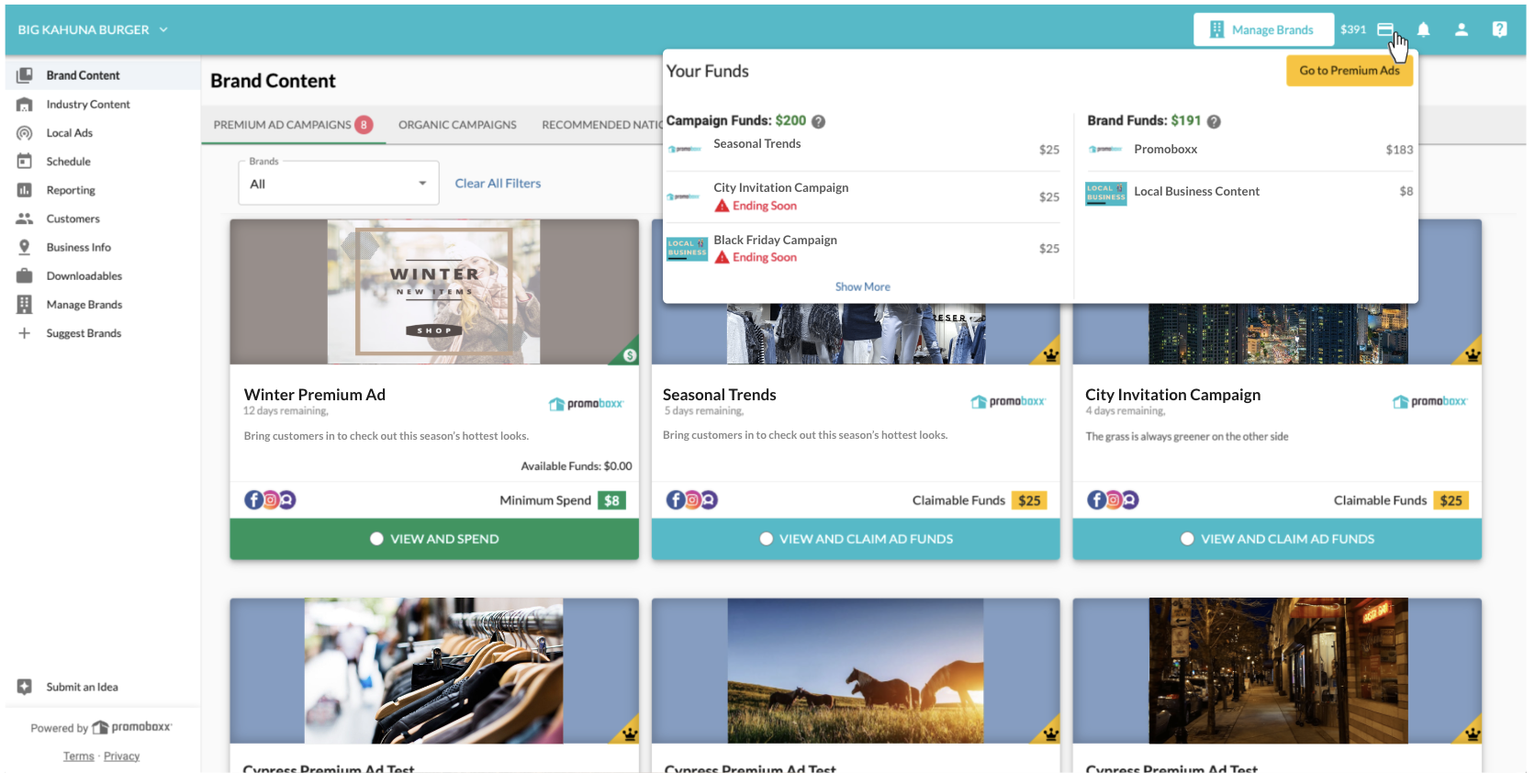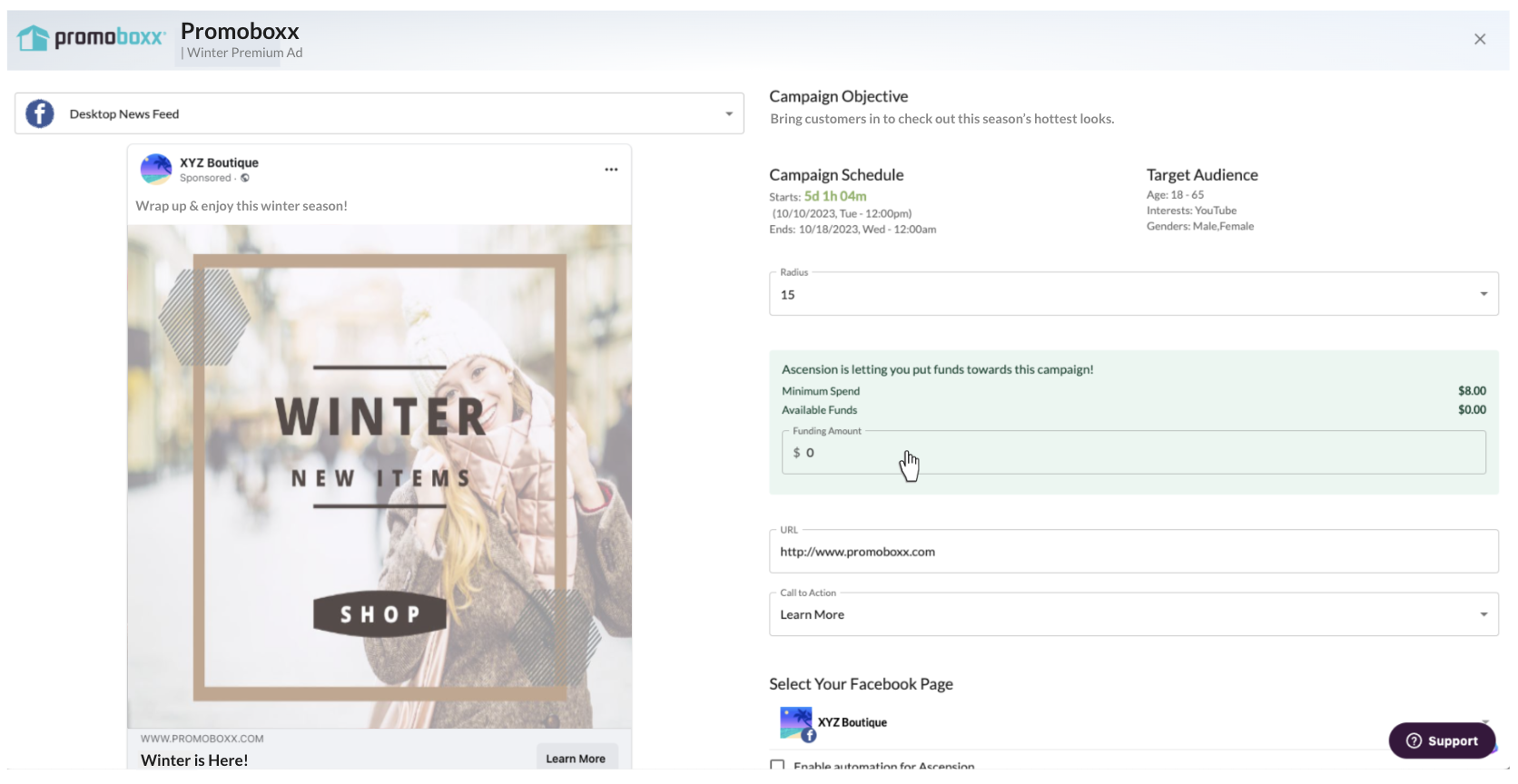 Watch this video for a demo of how it works in Promoboxx!
Learn more about Wallet Funding and Self Funding.
Stay tuned for more exciting updates on Co-op enhancements coming soon!