An email list will not upload properly if…
You have not saved it in .csv format (Comma Separated Values file). This is an option to choose from when you click "Save As" for a spreadsheet. Make sure it is NOT a "Windows Comma Separated .csv" or a "MS-DOC Comma Separated .csv" file.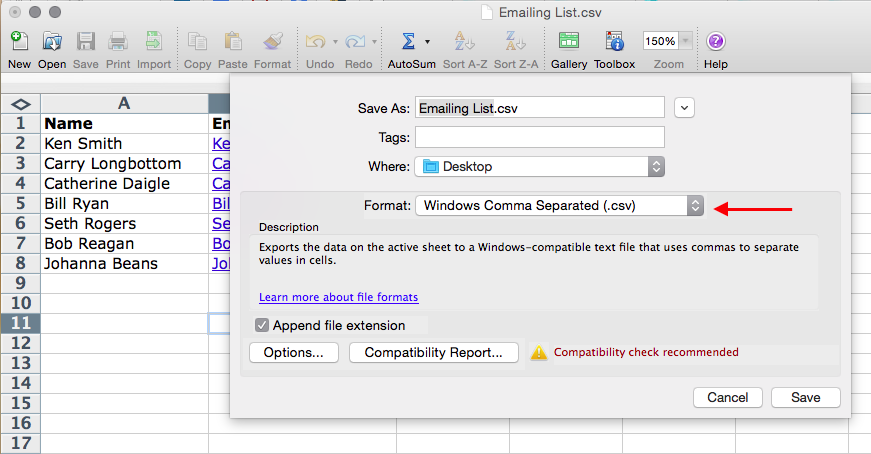 You do not have a single column labeled email that contains all of your email addresses to be uploaded. (You can have additional columns that accompany it, but one column must specifically be labeled Email.)

Email addresses in the Email column are not displayed in a traditional email address format (email@example.com).
Your list is very large. In these cases, Promoboxx may be uploading your list properly but just taking a few minutes to complete the task.
If you still experience issues with uploading your email list, please contact support@promoboxx.com for assistance.