Promoboxx makes managing your social channels easy. To use Promoboxx to its full capacity, we suggest connecting your business' Twitter account. To do this, Login to Promoboxx and then navigate to the Business Info tab on your Promoboxx Dashboard.
Adding a Twitter Account
1. Navigate to the Business Info tab on the left-hand side of your Promoboxx Dashboard and then click Social Accounts. Click Add Twitter account.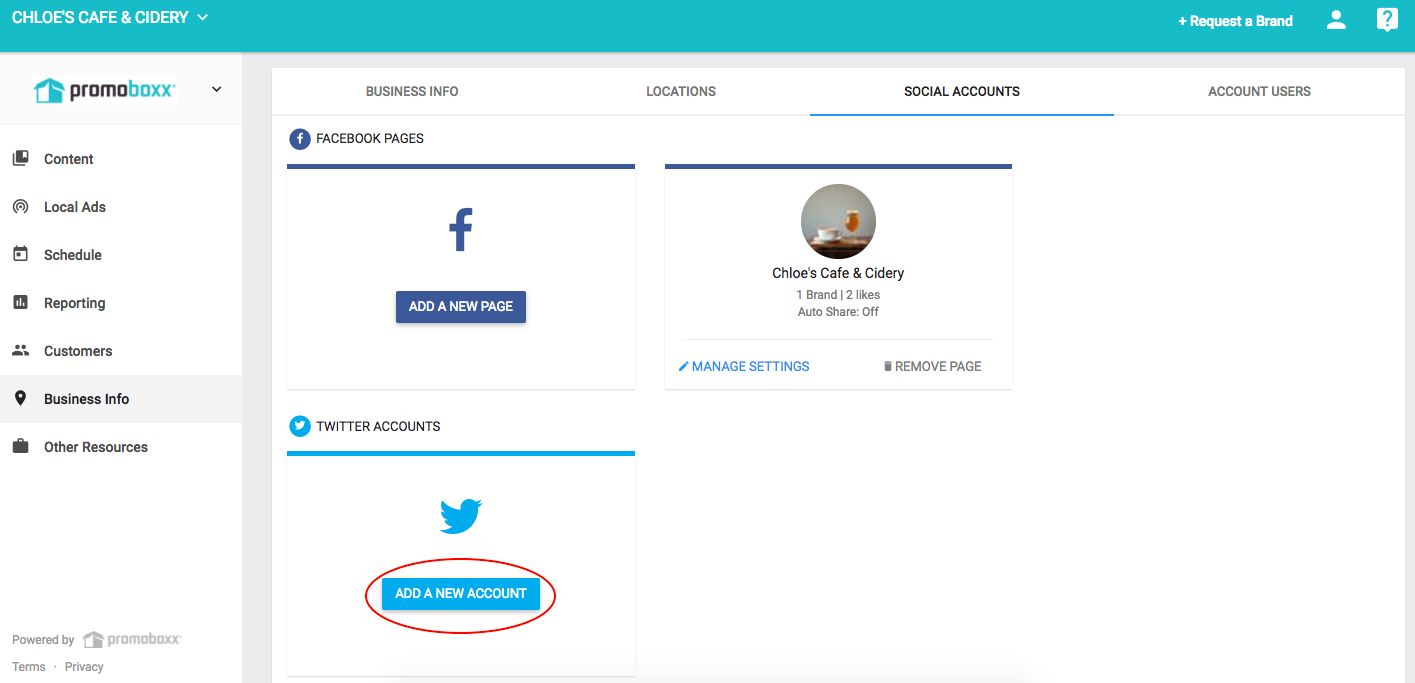 2. To authorize your Twitter account, please log in to your business Twitter account and then click Authorize App.