Ever wonder what the numbers in the Reporting section mean?
Overall Reporting

Views: How many people have seen your post
Actions: When a user has interacted with your post. For Facebook, this includes Likes, Comments, and Shares. For Twitter, it is when a user has Favorited or Re-tweeted.
Link Clicks: The number of users who have clicked the link included in the post.
Where can I find Reporting?
You can find Reporting from the left-hand menu. In this tab you will see an overview of campaigns you have shared content from, this will include all channels: Facebook, Twitter, and Email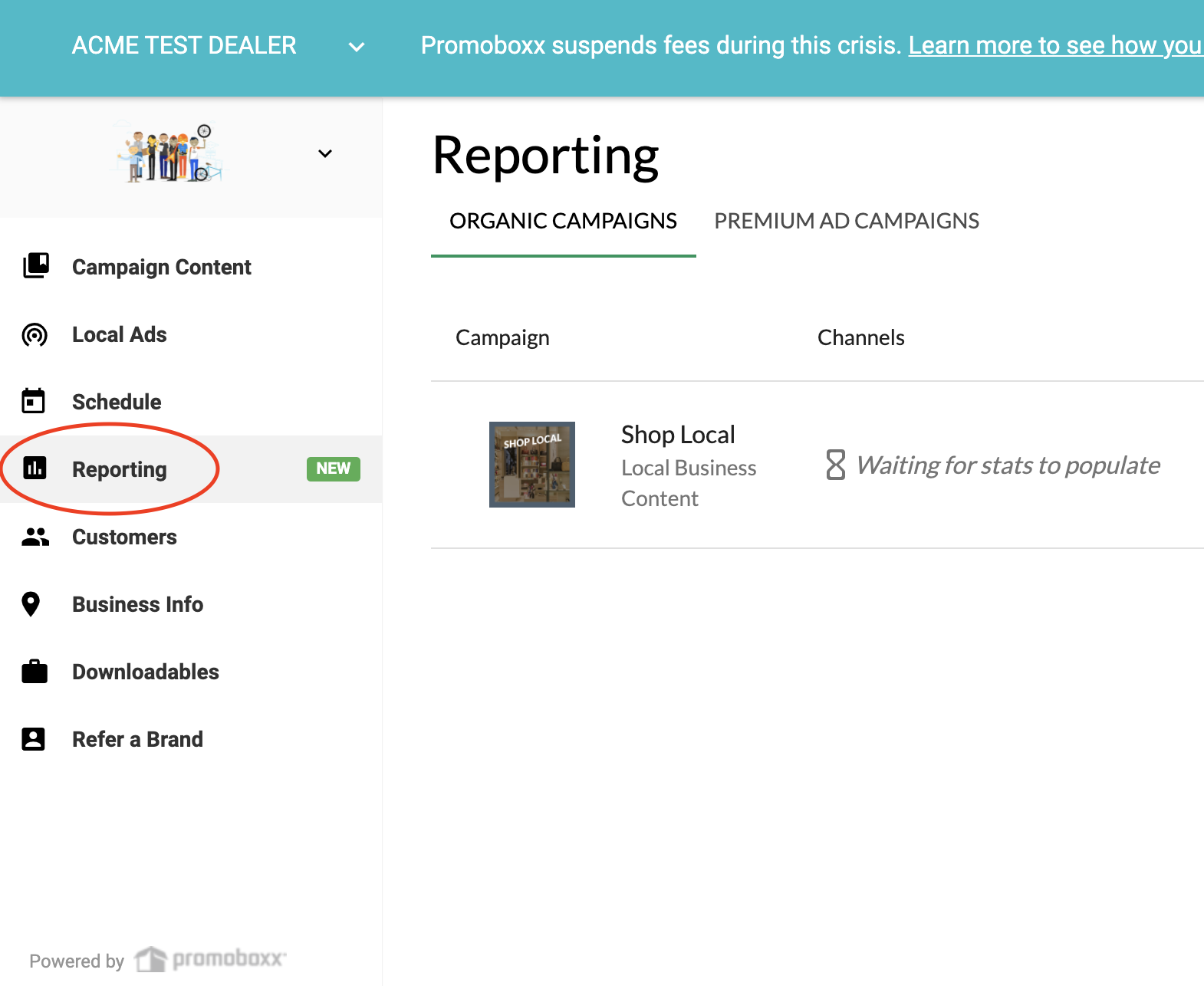 If you click "View" you can see a breakdown by channel. You can also click through live links to see the active shares on your Social Feeds!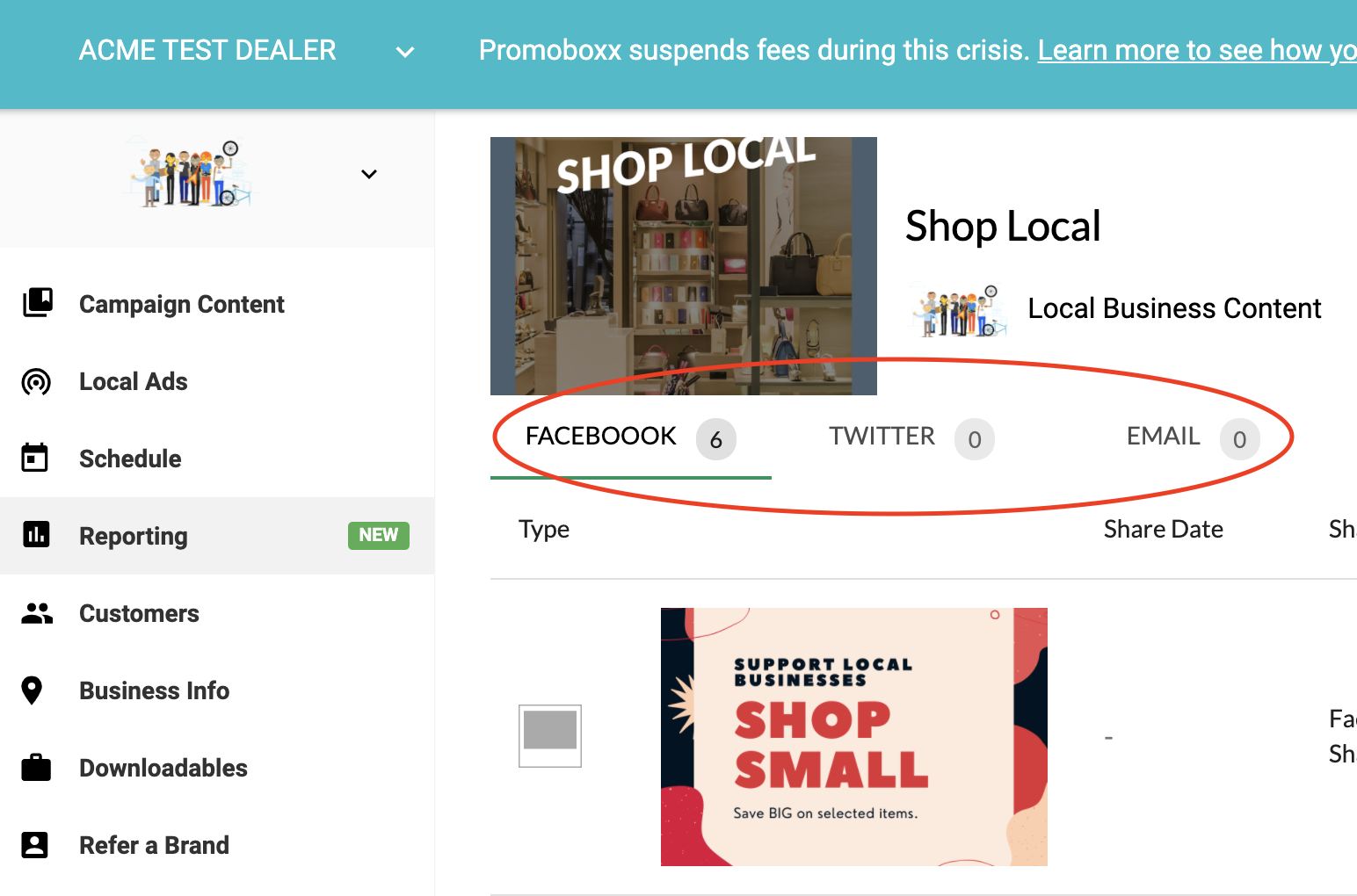 \Was this article helpful? Send us your thoughts at feedback@promoboxx.com